Turistinis maršrutas po Klaipėdos regioną "Malonūs nuovargiai"
>
Turistinis maršrutas po Klaipėdos regioną "Malonūs nuovargiai"
---

SWEET EXHAUSTION
Tourist Route across the Klaipėda Region
Good night, sleep tight. This is the best thing we can wish you on the eve of this tour. The next day, hours of rest are going to turn into muscular power, which will drive you up kilometres along the scenic paths by overland, lagoon, or the sea.  Willdernesswill change seaside settlements, while a moderate body tiredness will be replaced by great delight. 
"Sweet Exhaustion" is an active water touring in the surroundings of Klaipėda, Palanga and Neringa, around the districts of Šilutė and Klaipėda. While travelling, you will learn about the Lithuanian seaside and enjoy a wide range of attractions: cycling, paddling, surfing, kayaking, canoeing, kite surfing, mountain boarding, or just a relaxed walk. The exciting panorama of horizons of the Baltic Sea and the Curonian Lagoon will take your breath away.
Overall route length: 110 km.
Total travel time: 4 days (the travel time may change subject to the number of attractions you want to visit).
The route is especially suitable for team building or friendly picnics. Also suitable for individuals, families and groups.
The route is animal-friendly.
We recommend travelling independently or with an accompanying guide.
Route map "Google Maps": https://bit.ly/2sc6VdY
Contacts for route booking: +370 46 412186. Mob. +37068752051, tic@Klaipėdainfo.lt
ROUTE DESTINATIONS
"Sea Paradise" is a paddling and surfing school, and a hostel. The school was founded by certified paddling instructors of the VDWS (International Association of Instructors and Schools for Water Sports) and ASI (Australian Surfing and Paddling Academy). The "Surf" Hostel in Palanga offers accommodation for people who love freedom, new acquaintances, waves and wind. For further details: http://bit.ly/seaparadise
"Melt in Palanga" – it is a modern and stylish guest house located in the summer capital Palanga, on J. Basanavičius street. You will have the selection of 18 various double, triple and apartment-type rooms. Active leisure enthusiasts may enjoy the nearby Palanga Summer Park, mini-golf, bicycle and car-bike rental services. For further details: http://bit.ly/meltinpalanga
"Kurortų pramogos" – it is a rent company of high-quality and comfortable bicycles, car-bikes, scooters and electromobiles for leisure activities in Palanga. It also organises events, tours and various recreational projects. For further details: http://bit.ly/kurortupramogos
Seaside Regional Park Directorate and Visitors' Centre is a natural coastal oasis between Klaipėda and Palanga. You will be able more than just to learn about the natural and cultural heritage of the park, about distinct features of the continental seaside settlements and local businesses; you will have the chance to test your knowledge of sea fish, seaside plants and animals, as well as their habitats. Visitors' Centre is free of charge. For further details: http://bit.ly/pajurioregioninisparkas
"Karkelbeck No. 409" – a camping and guesthouse, situated 90 metres away from the coast. Enjoy peace and quiet with a view of the rushing sea through an open window, a flowery Lithuanian meadow, an old oak and a forest, a path through the stream towards the sea, Baltic waves and sand, healing blue clay, wellness services and educational programmes, exclusive active leisure, relaxing and comfortable home environment in the evening. For further details: http://bit.ly/karkelbeck
Dutchman's Hat is the cliff of 24.4 meters high where views of the Baltic Sea with steep coasts and stony beaches open up at the top. It is believed that the hill got its name because of its resemblance to a Dutch hat when looking from the sea. The Dutchman's Hat, overgrown with pine and oak trees that were so conspicuous in the sand area, has been a waymark for sailors and fishermen for a long time. For further details: http://bit.ly/olandokepure
"Wet Weim Adventure Company" – thoroughly thought-out guided canoe trips around the Lithuanian national parks. See some of the most spectacular crystal-clear lakes, rivers, unique wildlife, and other scenic views the Klaipėda region has to offer. You will be provided premium handmade canoes, professional equipment, and accompanied by experienced guides. For further details: http://bit.ly/wetweim
"Du ratai" – premium bicycle rent services in Klaipėda and biking tour bundles. The Klaipėda Bicycle Rent Centre offers 300 bicycles for trips with friends and family, the most popular bicycle trail in Lithuania and other routes for groups of tourists and corporate groups. For further details: http://bit.ly/duratai
Smiltynė Yacht Club is like a shelter for those, who want to have a rest from all of the hustle and bustle, while Klaipėda and the city attractions are right here, on the other side of the lagoon. You can reach them by ferry and water taxi. Enjoy passive rest, relax in the sun by the sea, on wide and clean beaches of the Curonian Spit, taste the most delicious restaurant meals, watch the yachts and huge liners passing by. Prefere active entertainment? The complex of the Smiltynė Yacht Club offers a wide variety of activities to guests. Everything is in one place: a hotel, a restaurant, a space for events, and a port. For further details: http://bit.ly/smiltynesjachtklubas
Neringa is one of the most beautiful Lithuanian resorts at the sea. Neringa is located on the Curonian Spit, a narrow peninsula separating the Curonian Lagoon from the Baltic Sea. It can be reached by crossing the Curonian Lagoon by ferry from the Lithuanian port of Klaipeda. The town of Neringa is the longest (about 50 km) and westernmost town in Lithuania, connecting the settlements of the Curonian Spit: Juodkrantė, Pervalka, Preila, and Nida. The Curonian Spit is recorded on the UNESCO World Heritage List. For further details: http://bit.ly/neringatic
"Irklakojis" – active leisure and events at the Lithuanian seaside: enjoy land-sailing and ice-sailing, travel with canoes, on foot or by bicycle, have fun by paddle boarding, e-skateboarding, and other services. All leisure activities are nature-friendly and promote an ecological, active, and adventurous lifestyle. For further details: http://bit.ly/irklakojis
Ventė Cape (Ornithological Station and Lighthouse) is the most distant westernmost point of Šilutė district, the peninsula on the east coast of the Curonian Lagoon. An ornithological station is established at the Ventė Cape, a museum and a visitors' centre. One of the biggest bird migration routes is stretching over the Eastern shore of the Baltic Sea, thus the Ventė Cape is a perfect geographical location for bird catching and ringing. The first wooden lighthouse in Ventė Cape was erected in 1837. It was illuminated by an oil lamp. The current red-brick lighthouse was built in 1852 and is 11 metres tall. The Ventė Cape lighthouse is one of the few lighthouses in Lithuania with free access for observation. For further details: http://bit.ly/ventesragas
Leisure Centre "Ventainė" – an oasis of peace on the magnificent peninsula of the Ventė Cape at the Curonian Lagoon. You are welcome to stay in a hotel or a campsite, taste delicious fish and other meals in a restaurant, and move to Nida during the summer season for more entertainment. For further details: http://bit.ly/ventaine
Svencelė – the "Mecca" for windsurfing, kiteboarding, and sailing, situated on the Curonian Lagoon and surrounded by nature reserves. It is a unique oasis of water sports, where everyone can learn to "control the winds" and chill out. For further details: http://bit.ly/svencele
Dreverna Observation Tower – it is a 15 metres tall viewing tower which you can admire spectacular views of the Curonian Lagoon, Grey, or, otherwise known as the Dead Dunes of the Curonian Spit, from. For further details: http://bit.ly/apiedreverna
Dreverna Port of Small Ships – the port surrounded by sea in the old fishermen's village. Today, the port offers a café, camping (18 8-bed wooden holiday cottages, 22 camping sites with access to water, electricity, sewage), water amusement, ship, boat and water bicycle rental services. For further details: http://bit.ly/dreverna
Klaipėda City – the oldest, third largest city and the only sea port in Lithuania. The poetess Agnes Miegel called it "a shining water land" as the Danė River flows through it, and the Curonian Lagoon, along with the Baltic Sea open roads to the world. While walking along the narrow streets of the Old Town of Klaipėda, you will find plenty of cosy cafés and local restaurants, museums, galleries and other attractions. For further details: http://bit.ly/Klaipėdatic
The route was created on the initiative of the association "Klaipeda Region", implementing the international project "Baltic Sea Tourism Center", more information: https://balticsea.travel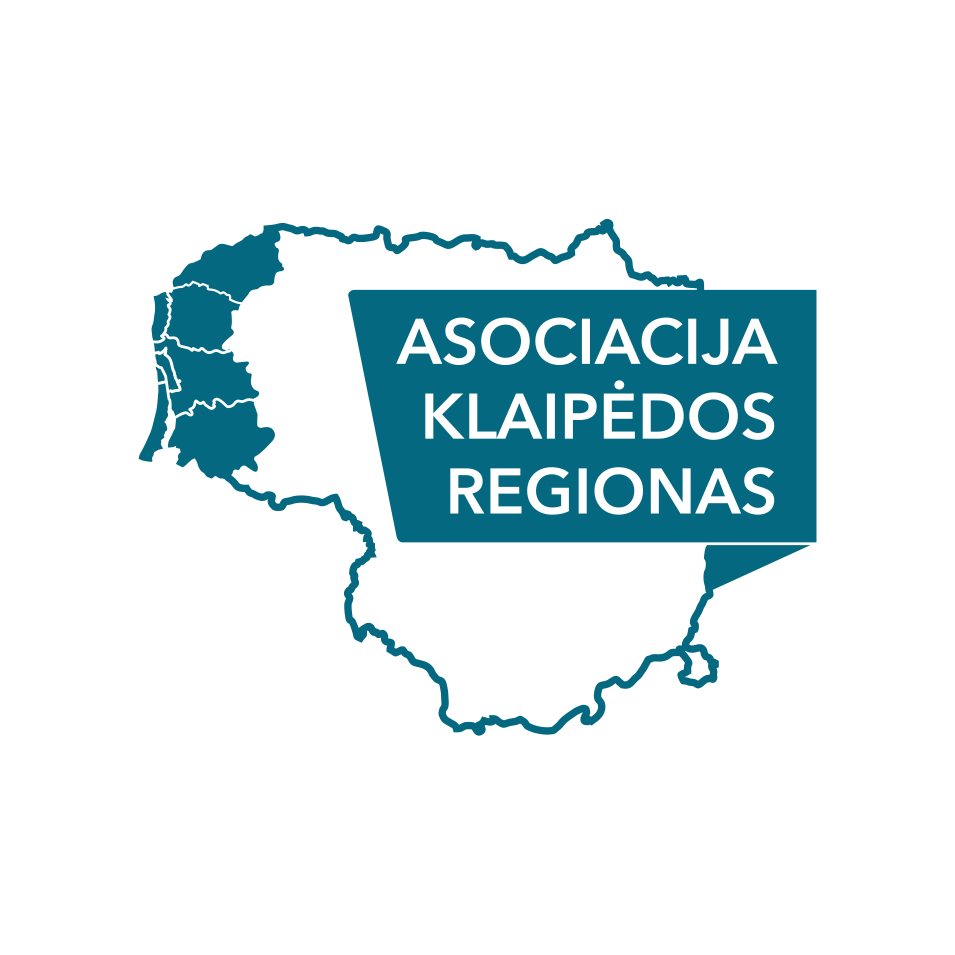 ---
Šilute region
Tourism services
Entertainment
News archive